Writer | Reader | Dreamer | Maker
Special Llama & Cacti Die Cut Bookmarks (DIY Version!)
00002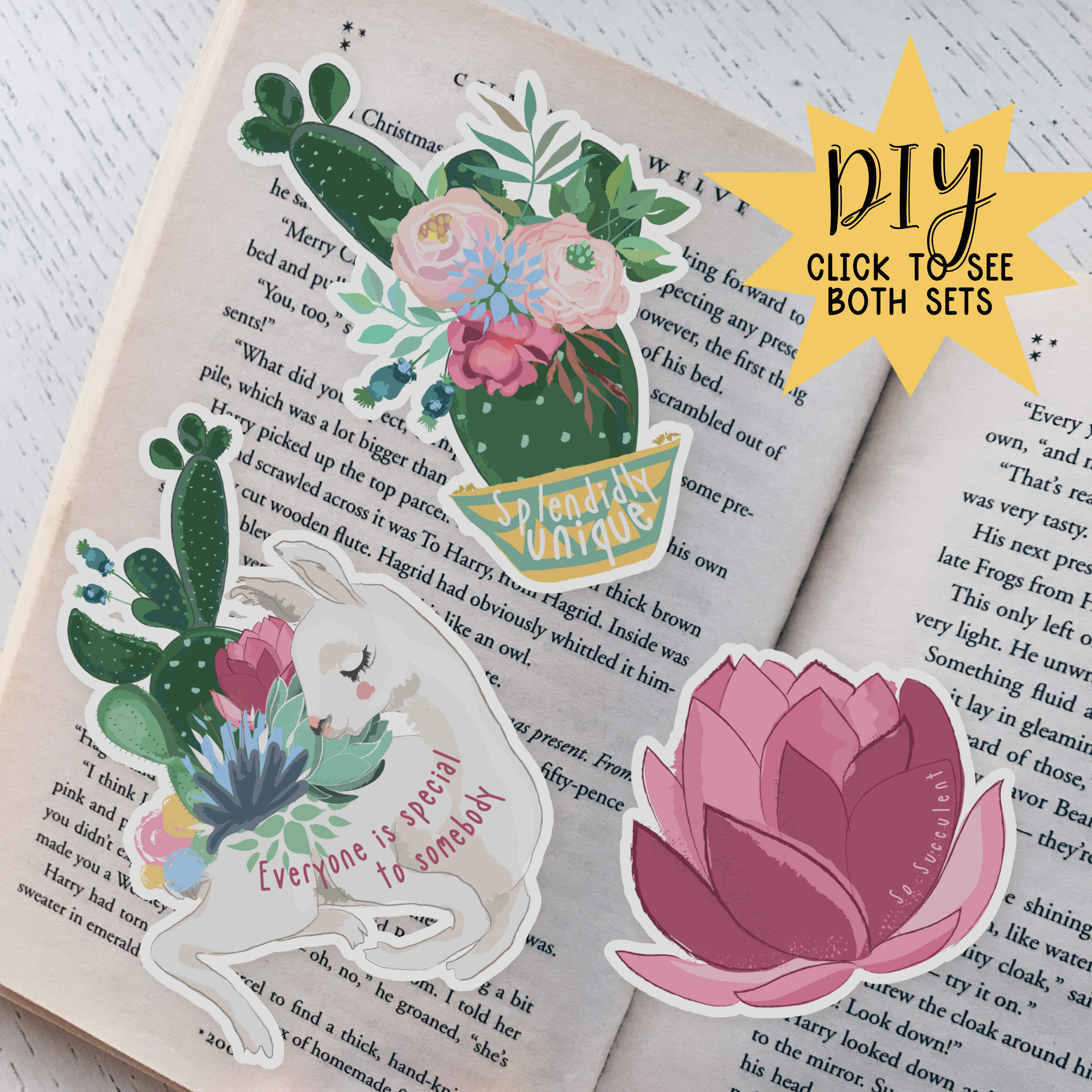 Special Llama & Cacti DIY Die Cut Collection | Complete set of 6 llama, floral, and cacti themed die cut bookmarks with friendly, uplifting text about individuality. Choose whether you want Baj to cut it out for you (see other listing for non-DIY version), or if you want to save a few bucks on the instant download and cut it out yourself, no wait required!
These die cuts are on the large side, definitely not minis, but not quite XLs. Let's call them "regular". 😉 Exact sizes vary due to hand-cutting; see photo for approximate scale in size
Back is plain white
Semi-thick 110 lb white cardstock recommended for printing these DIY bookmarks. Cut out with a craft knife for best results!
If desired, laminate these for extra durability
Please keep in mind colors on a screen may vary slightly from how they appear in person, or how they display on one viewing device from another due to the color calibration of your device or monitor
Click on the images to see a larger view, and enable the zoom feature in the upper right corner in this mode to view images close up.
- - - - - - - - - - - - - - - - - - - - - - - - - - -
Feeling lucky? Roll the dice and get a random set! Check out the GRAB BAG product below for the terrific value of 7 random bookmarks for $10.
_____________________________
Follow me on social media >>
Instagram | @bajgoodson
Facebook | @bajgoodsonauthor