Writer | Reader | Dreamer | Maker
Seconds Sale (Blemished) - $.50 / $1
00018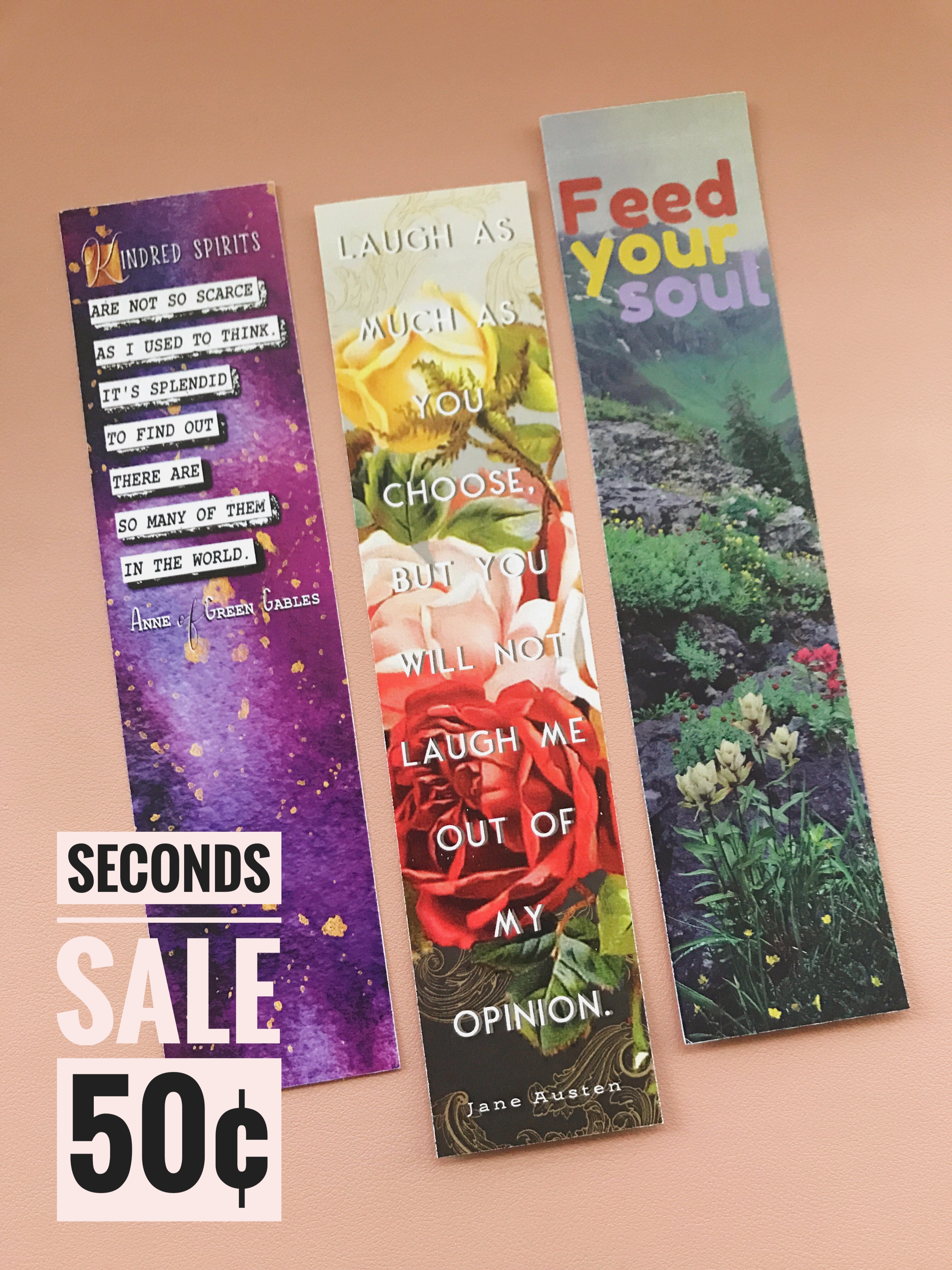 If you're a big bargain shopper and don't mind imperfections, this is the sale for you! These blemished bookmarks need a new home, but can't be sold for full price. Their minor blemishes range from ink speckles to flaking ink to abnormal streaks. Take these underdogs under your wing for the crazy-awesome price of $0.50 or $1.00. And for $0.50 more, you can upgrade to rounded corners (choose from 3 sizes) for a more customized look. *NOTE* Designs will be removed from the drop-down menu as they sell out!
Ships in 1-2 weeks
Bookmarks are "Slim Jims"

Exact sizes vary due to hand-cutting, but size is approximately 2" x 8 3/4" (5 cm x 19.5 cm) - Taller and thinner than "Shortstack"
Back is plain white, may contain my logo
Semi-thick 110 lb white cardstock, matte without any finish

No lamination
Shipped in paper mailer via USPS First Class Mail
Please keep in mind colors on a screen may vary slightly from how they appear in person, or how they display on one viewing device from another due to the color calibration of your device or monitor
_____________________________
Follow me on social media >>
Instagram | @bajgoodson
Facebook | @bajgoodsonauthor

Upgrade?
Rounded Corners - 4 mm (1.5) Rounded Corners - 7 mm (1.5) Rounded Corners - 10 mm (1.5)