Writer | Reader | Dreamer | Maker
Percy Jackson and the Olympians Character Silhouette Bookmark
122114-32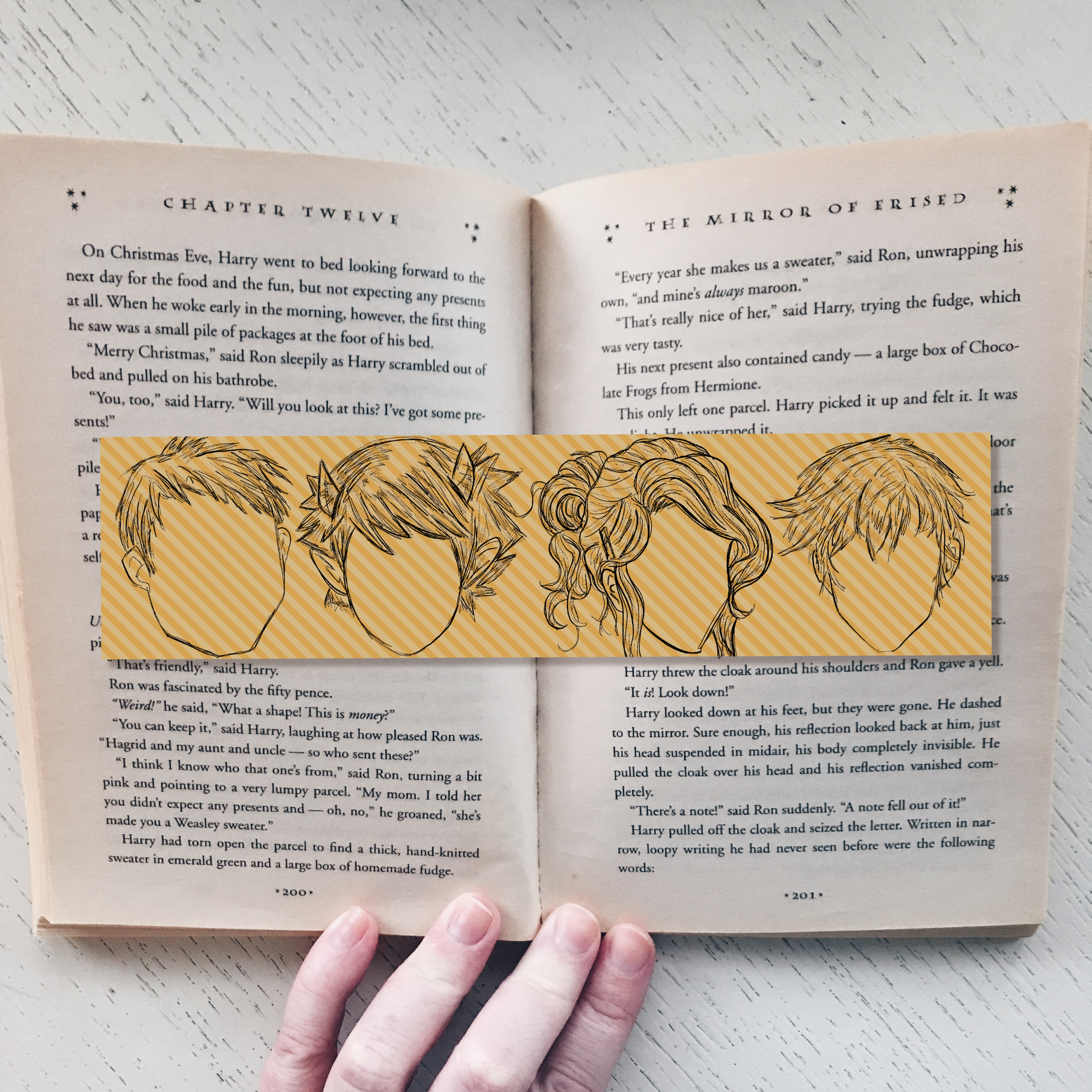 Featured character artwork from the beloved middle-grade novel series PERCY JACKSON AND THE OLYMPIANS by author Rick Riordan. Silhouettes digitally hand-drawn by Baj! Characters featured, in order from left to right, are Tyson, Grover, Annabeth, and Percy.
This is a preorder, set to ship in 1-3 weeks
Exact sizes vary due to hand-cutting, but size is approximately 2" x 8 3/4" (5 cm x 19.5 cm) - Taller and thinner than "Shortstack" bookmarks
Back is plain white, may contain my logo
Semi-thick 110 lb white cardstock, matte without any finish
No lamination
All bookmarks are shipped in a high-quality insulated poly bubble mailer via USPS First Class Mail
Please keep in mind colors on a screen may vary slightly from how they appear in person, or how they display on one viewing device from another due to the color calibration of your device or monitor
Click on the images to see a larger view, and enable the zoom feature in the upper right corner in this mode to view images close up.
- - - - - - - - - - - - - - - - - - - - - - - - - - -
Feeling lucky? Roll the dice and get a random set! Check out the GRAB BAG product below for the terrific value of 7 random bookmarks for $10.
_____________________________
Follow me on social media >>
Instagram | @bajgoodson
Facebook | @bajgoodsonauthor
Upgrade?
Double-backing (sturdier, longer lifespan) (2) Rounded Corners - 4 mm (0.5) Rounded Corners - 7 mm (0.5) Rounded Corners - 10 mm (0.5)